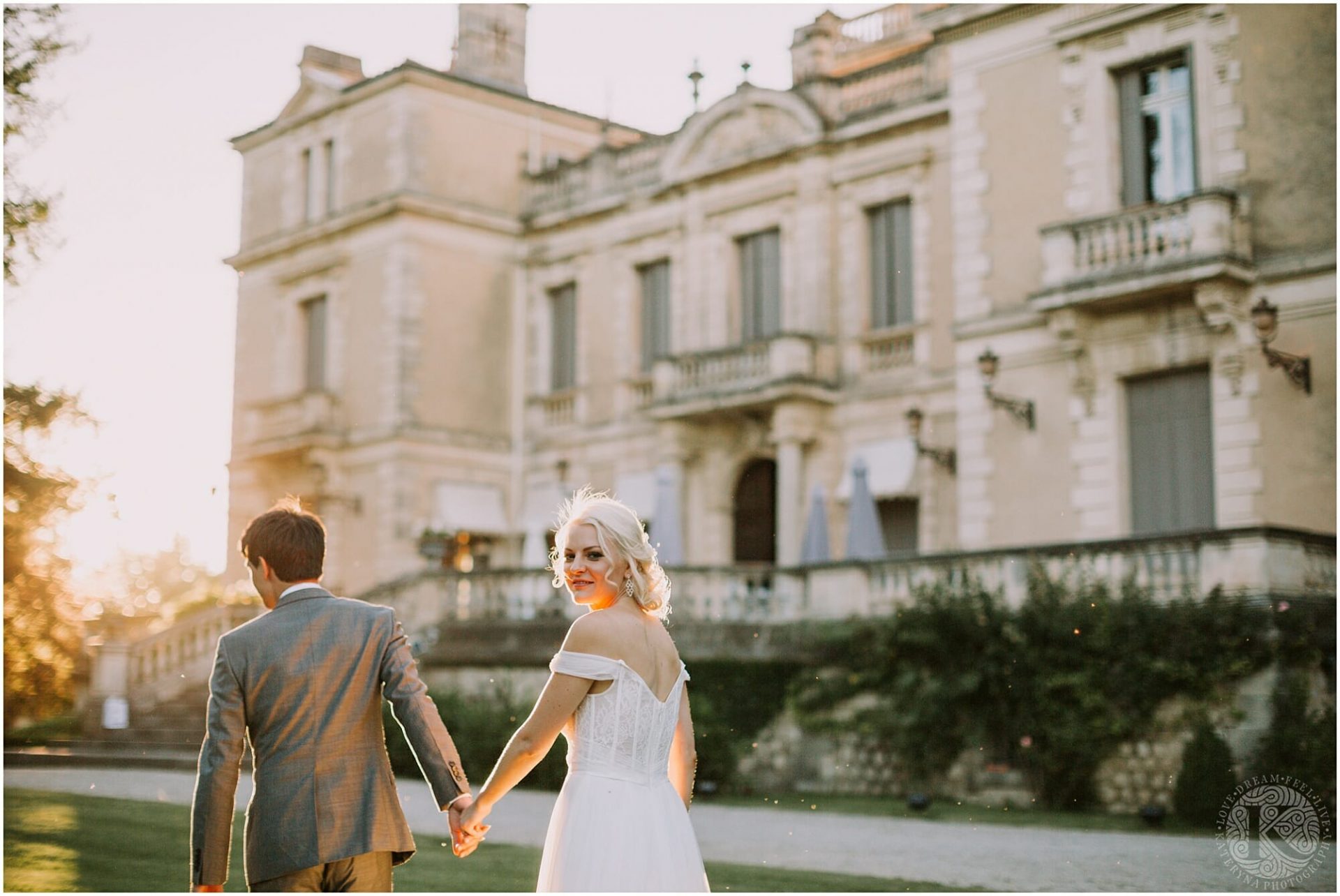 Hello !
First of all, I congratulate you on your commitment and the future marriage!
Thank you for coming so far! I am glad to know that my work interests you. I will try to make you discover my universe, my approach, my way of working.
Choosing your wedding photographer is very important, it is to trust the eye of the artist. It is through his vision that you will immerse yourself in the memories of your Big Day in 1 or 10 years.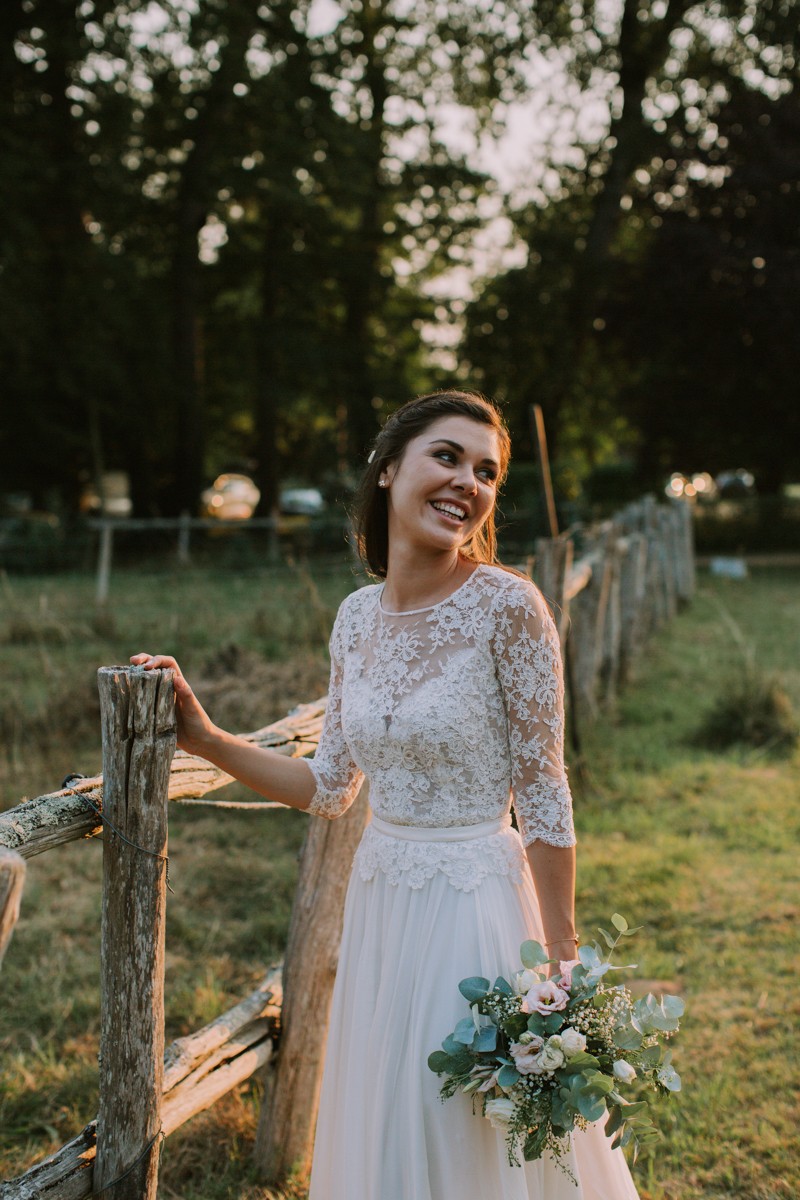 All of the collections contain
A first meeting to get to know each other,
either in real life, or by visio
HD digital files of all the images edited to offer you the best colors, brightness, contrast, framing.
Private online gallery protected by a password with the possibility of viewing and downloading photos for guests
And of course my precious advice! I mean advices in terms of organisation and other vendors. As a photographer for several years, I have accumulated a lot of experience and you can ask me any question :) I will also give you some tips to avoid common mistakes.
2022
WEDDING COLLECTIONS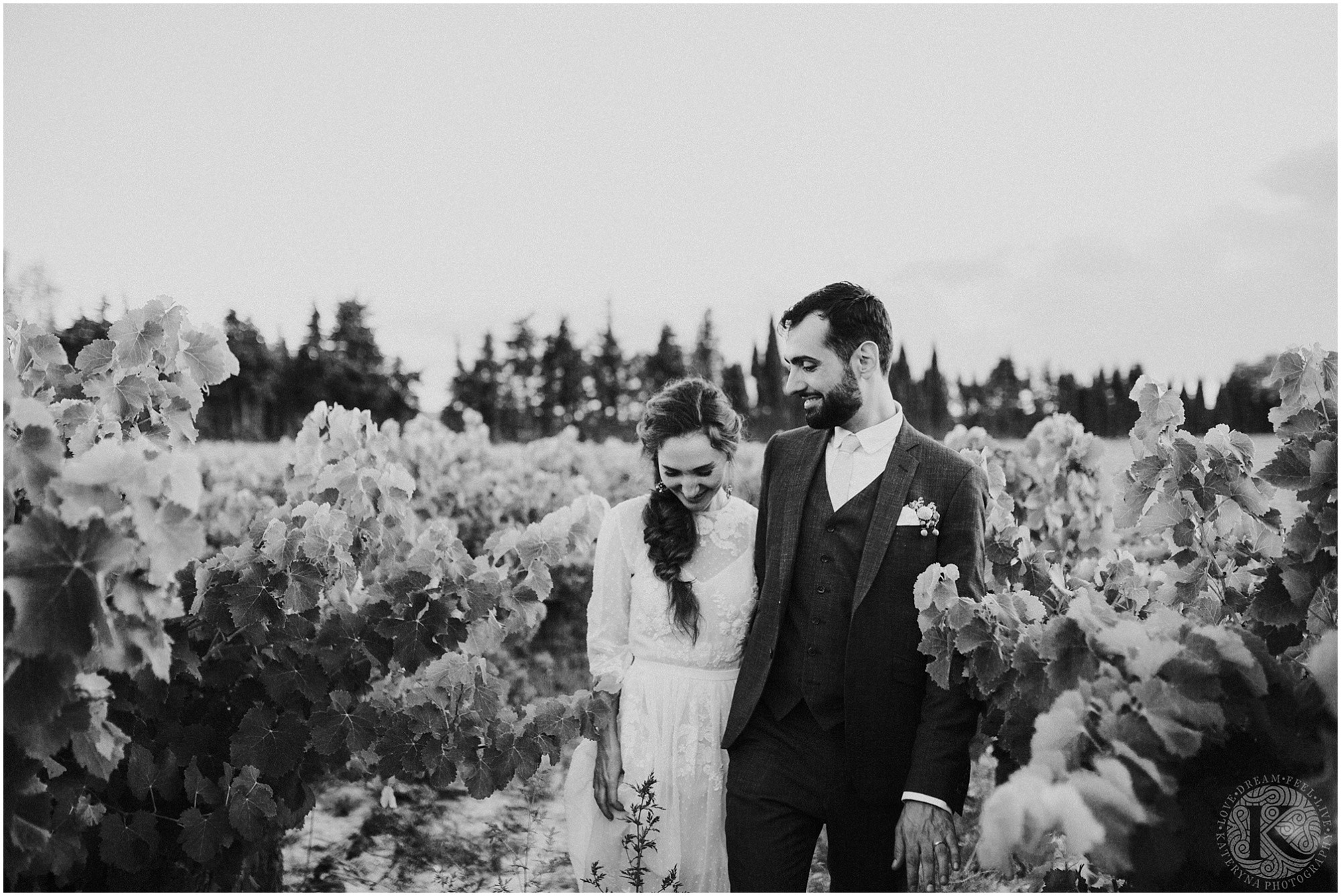 Reportage
8h Couverage - 2000€
10h Couverage - 2300€
12h Couverage - 2600€

Arrival at the dressing up before the ceremony till the end of the cocktail hour (21h max)
STARTS AT 2000€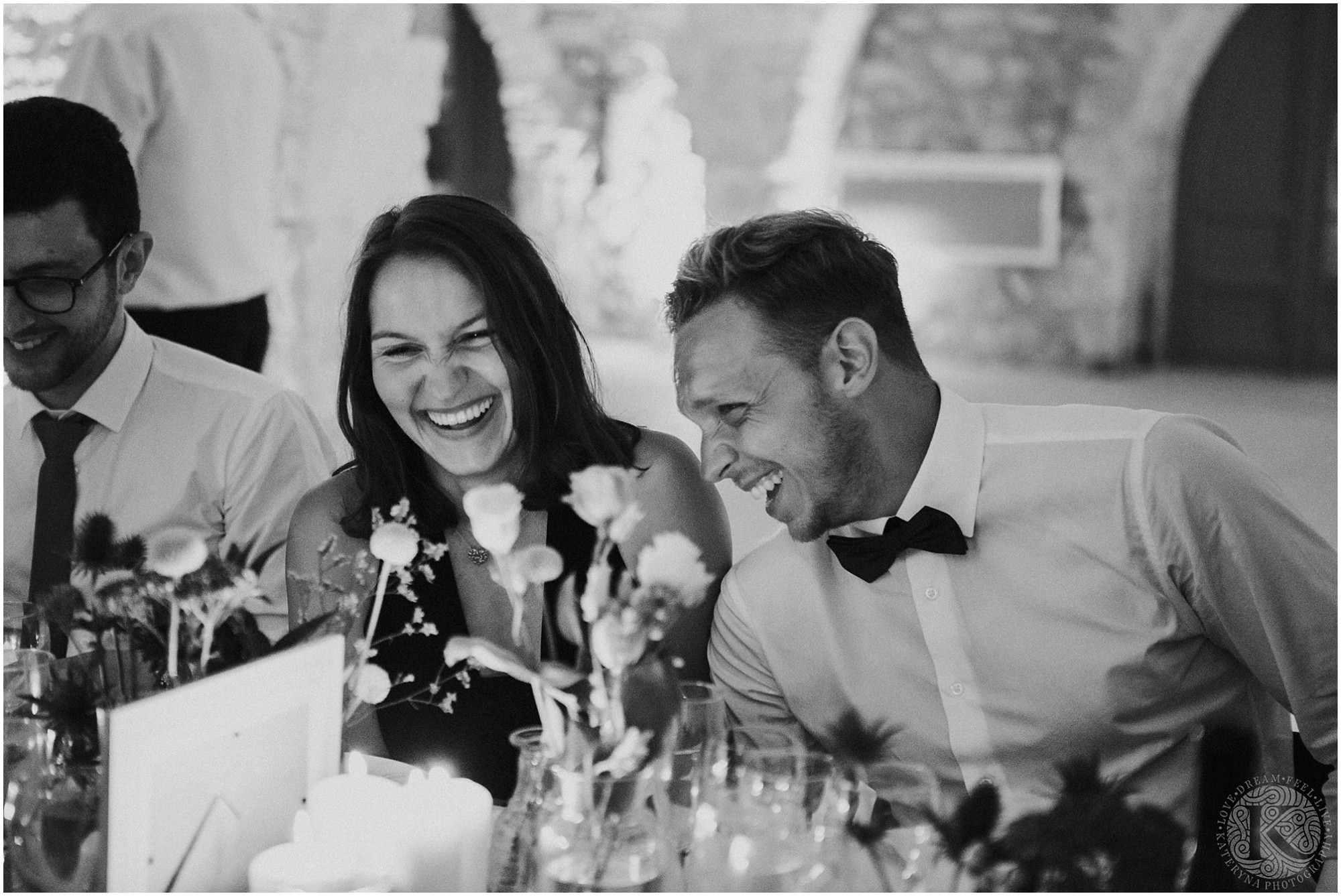 Options
Party coverage 550€ ( from 21.00 till 1.00h the next day )
Engagement Session : 380 €
Civil ceremony ( townhall) wedding other day : 450 €
Brunch, 2-3h : 450 €

STARTS AT 280€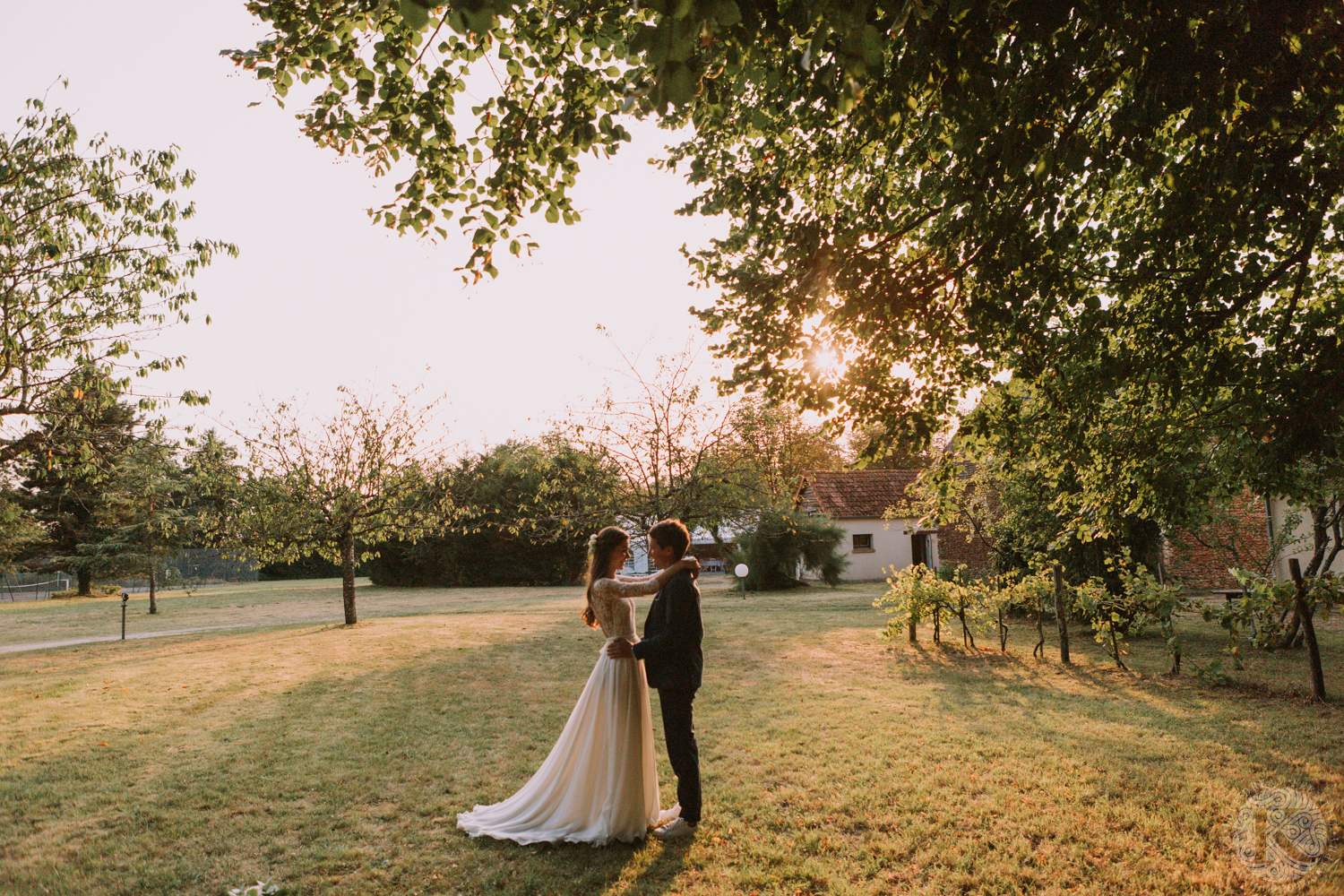 Frequently Asked Questions
Where are you based?
After my studies in Paris I landed up in Le Mans, Loire Valley, following my husband. For weddings I regularly travel to the neighboring regions, to Brittany, to the North or South of France, and of course Paris! If my style and my work suits you, I will follow you. I make nearly half of the weddings outside of Le Mans, and I love to travel, so don't hesitate :)
How can we book you ?
Nothing's easier ! Just write to me! Start by clicking on the "Contact" tab. Tell me your love story, I can't wait to read it! Then we try to meet in person, which is best, or on camera. Thereafter we sign a contract and you pay a deposit of 30 or 50% of the amount.
Do you have a Photobooth ?
Yes ! It is all beautiful, brand new, all in wood. It has a reflex and a built-in flash, designed by my darling engineer, it works really well. It immediately prints the 10x15 photo, with the possibility of placing 1, 2,3 or 4 photos! We can also customize it with your initials, date, theme printing.
Featured wedding
Dreamy american wedding with outdoor indian ceremony
Sushama & Nathan came from United States so as to celebrate their wedding in the heart of Normandy, in the beautiful château de Saint Paterne. The couple has a particular love with France as they came many times for their romantic vocations here.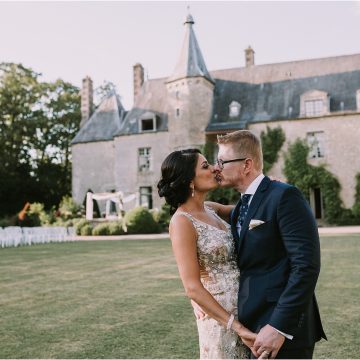 Extend your experience with beautiful Photobooks
ProduitsAlbums en velours avec embossage
See your memories in an artful, cinematic way